Services - Structural - Design
Every job is equally important. A job well done gets us a repeat order.

http://www.asplcad.com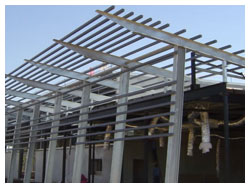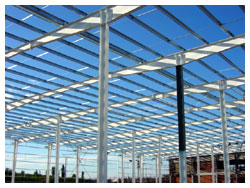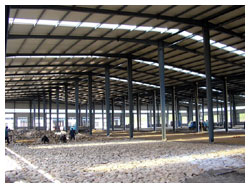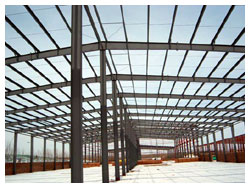 Our Steel Structure Design covers the following areas:
Tension member Design

Compression member Design

Design of members subjected to Bending

Design under Combined Stresses

Connection Design

Design of Encased members

Column Base design

Purlin and Girt Design

Foundation Design

Compound member Design

Lacing and battening columns

Design covers all types of loads like Dead, Imposed, Wind, Snow, Equipment, Crane, Moving objects, Earthquake, Temperature, Erection, Dust, etc.
Our Design includes the following types:
Portal Frame

Multistory Buildings

Gantry Girders

Conveyor Gallery

Plate Girder

Trusses

Open Gantries

Factory Sheds with all types of Cranes.
We use the following codes for Design:
IS 800

IS 875 (Part 1-5)

IS 1893
We use the following software for design & analysis purposes
StaadPro

Design Spreadsheets developed by us.